All children from Reception to Year 6 have the opportunity to learn new art skills and techniques through a creative and exciting  art curriculum. By the end of year 6, children will have learnt about the work of 12 different famous artists and will have a better understanding of how art has contributed to history and culture. During their time at Willowbrook Mead, all children will have the opportunity to use a wide range of media including: watercolour paints, acrylic paints, sketching pencils, watercolour pencils, printing inks and clay. Children also have the opportunity to self assess and peer assess their work.
Children from year 1-6 have a sketchbook that travels through school with them which demonstrates the progress they have made. We have seen some fantastic pieces of work and the children are very proud of their sketchbooks. Artwork is celebrated at Willowbrook Mead and over the year the children's work will be displayed in classrooms and corridors.
Have a look at some of our amazing displays…….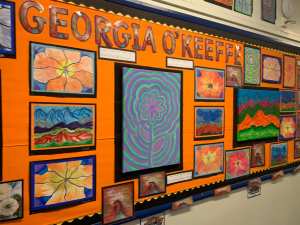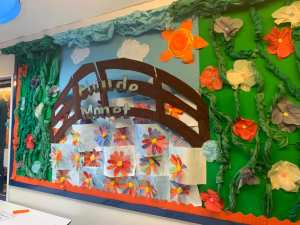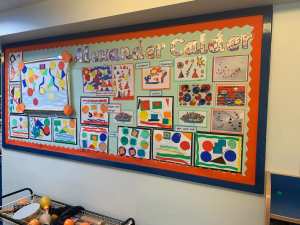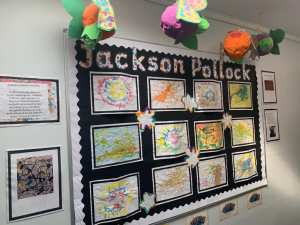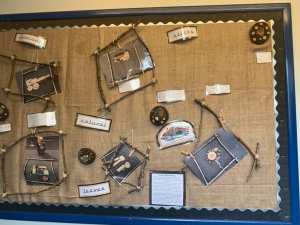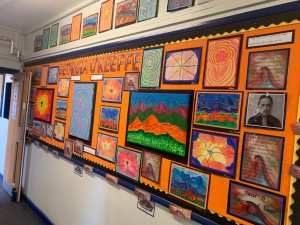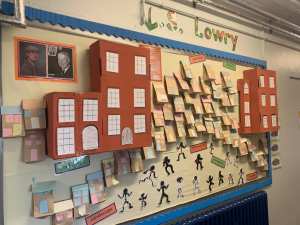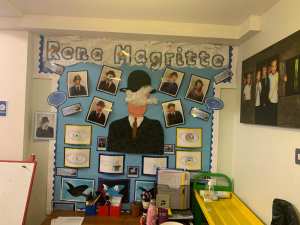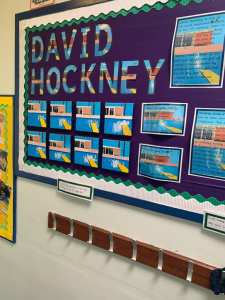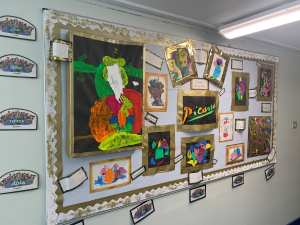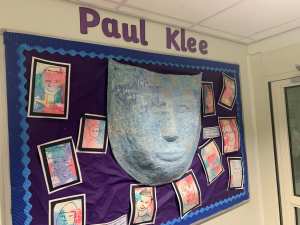 Our Artwork….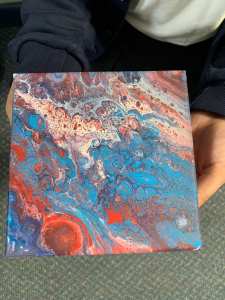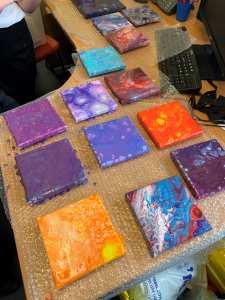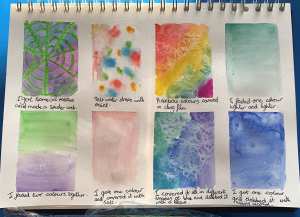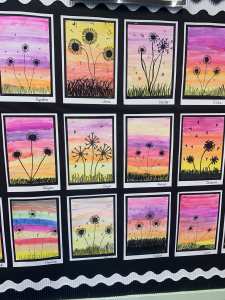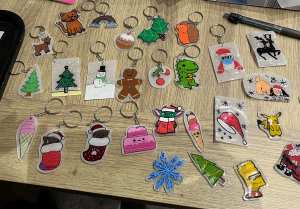 Our School Art Project 
All children spent some time with a local artist to produce sketches linked to their history topic. The best drawings were then enlarged and traced onto a playground fence by some talented year 5 and 6 artists. Children from years 3-6 then took turns to work with our artist to produce our amazing Willowbrook Mead timeline of history topics.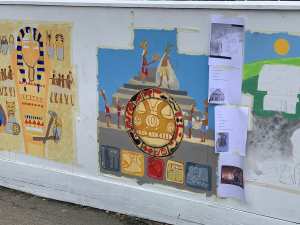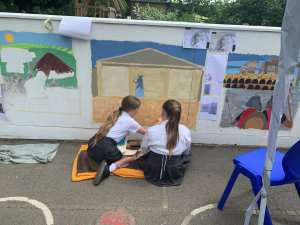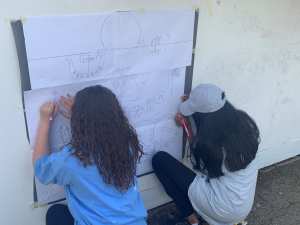 The 'Eye'
At the start of every academic year, children draw a picture of an eye. These drawings show the progress children make and they love to look back at their work in their sketchbooks from previous years.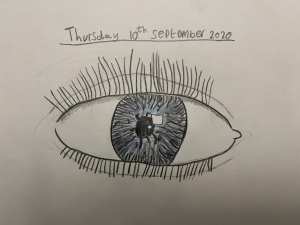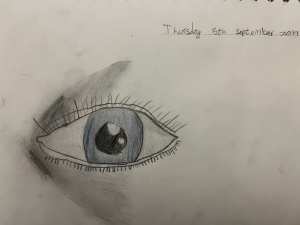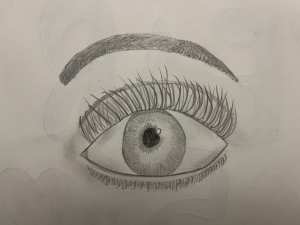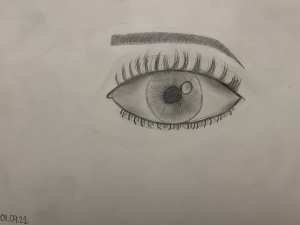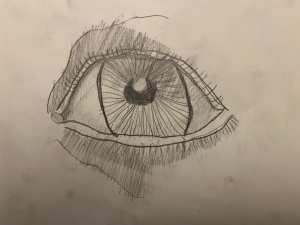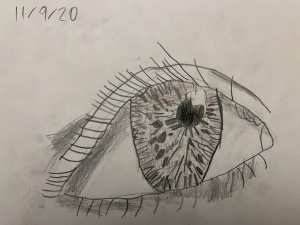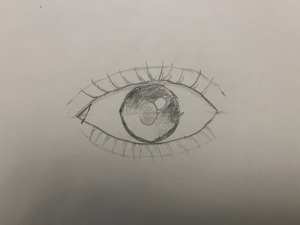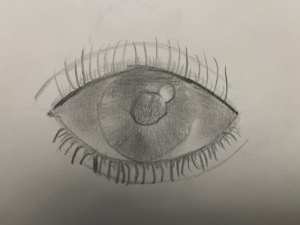 Year 5- Coil pots 
To compliment their history work on Ancient Greece, year 5 have been learning about their pottery and have had a go at making their own coil pots which they will be decorating in Ancient Greek colours. They are very proud of their work.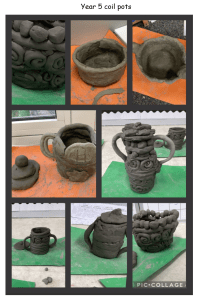 Subject Champion/s
Mrs T Williams